A website is the first impression your business will have on potential customers. It is important to make sure your website is secure so that no unauthorized person can access your information or deface it.
There are a few simple steps you can take to increase the security of your website.
Security Is Essential For Everyone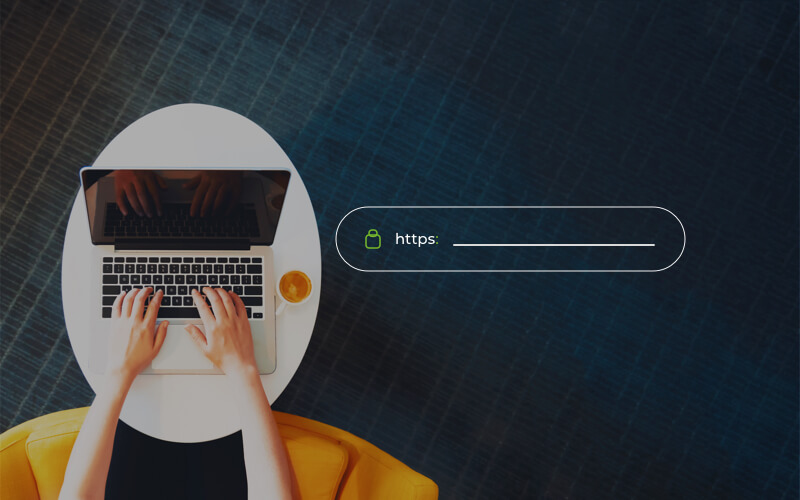 And our research confirms that. We spoke to 425 users who chose their first web host, and others switched providers about the features they value most. 25% of all respondents cited security as their top priority.
 Why would someone hack me?
Why does it also matter if a hacker gets into my website?
Aside from losing money, a hacking attack can result in significant traffic losses, your website being blocked or crashed, and even identity theft. Your data and that of your visitors could be at risk.
This is another common concern, but luckily you don't need scary technical skills to secure your website. All of these steps are easy to implement, and we'll walk you through every part of the process.
How Do Websites Get Hacked?
Up Before we go into detail about how to prevent your website from obtaining hacked, we should probably discuss what a hacked website looks like.
While there is no set idea of what a hacked website looks like, there are patterns. And we should tell you now that if your website has been hacked, you will not doubt it, since something will certainly be very wrong.
Here are some typical ways hacking presents itself:
Ransomware
The hacker threatens to publish your data and block access to your website unless a ransom is paid.
Gibberish Hack
You will discover many automatically created pages filled with keywords and gibberish to make them rank on Google for keywords. When people click on them, they are rerouted to a questionable website.
Keywords Disguised As A Hack
As above, but a bit more sophisticated at first glance, these pages look like the ones on your website because only the written content has been changed.
Japanese Keywords Hack
Creates random Japanese pages full of affiliate links to stores selling fake goods.
Malicious Code/Viruses
If a malicious code or a virus is infiltrated into your website, your website may stop working, or you will not be able to access it. It is also possible that all of your hardware may be impacted.
Denial Of Service (DoS)
Hackers make use of bots to overload a website with requests and crash the server it resides.
Phishing
Scammers contact your customers pretending to be with your company and use your branding in hopes of obtaining personal details.
FROM THE EXPERT
We asked Krys Lambiase, elderly product marketing manager at Endurance International Group (EIG), the parent company of web hosting giant Bluehost HostGator, to share his insights on website security with our readers and us. In this guide, you'll find quotes and tips from Krys but first, he reveals the most significant security risks for new internet sites
Outdated Software Application
Website owners require to stay on top of updates for WordPress and other CMS plugins and anything else that needs an update. In addition to taking care of bugs or glitches, software application updates usually include security enhancements or patches. Hackers are constantly looking for ways to capitalize on software vulnerabilities. Today, many cyberattacks are automated. Criminals use bots to scan vulnerable websites. So whether you are not up to date on software, it's simple for hackers to determine your website prior you can do anything about it." Now that you know what a hacked website looks like check out these seven ways to prevent your website from becoming one
Install SSL
Setup SSL by buying a simple Secure Sockets Layer certificate is an essential first step.
Use anti-malware software applications to scan for and prevent malicious attacks.
Make your passwords unbreakable – 123456 is not enough!
Maintain your website up to date – using outdated software is like leaving your back door open.
Move up
One of the easiest things to protect your website, yourself, and your users are installing a Secure Sockets Layer (SSL) certificate. You may not know it, but you encounter SSL all the time when you surf the Internet. It is the reason for the "s" in "HTTPS" and the padlock in the address bar.
Great to know what SSL means for Secure Sockets Layer. You set up an SSL certificate on your website that encrypts the data (such as login credentials) between your website and visitors. There are different levels of SSL – e-commerce sites that process payment data, for example, should use a more advanced version.
Want to learn more? Learn more about what an SSL certificate is in our guide.
SSL encrypts the information that is transferred between your website and your site visitors. Google currently warns visitors when they visit a website without SSL and even "discriminates" against these websites in its search results.
SSL security is essential when accepting payments through your website, asking for credentials, or transferring files. Without it, the information is unprotected and unsafe for hackers.
Krys Lambiase highlights the importance of SSL for website security – especially in online stores.
"An SSL certificate is required on condition that you run an eCommerce store or collect visitor data such as emails on your website. This is where the importance of SSL becomes apparent. SSL certificates not only improve search engine optimization but also prove that all the data your visitors send to your website is transmitted over an encrypted channel, so hackers can't view the data during transmission.
You do not require to be intimate with the technical details of SSL security, so don't worry if you don't know how it works. The most important thing is that you know your website needs SSL and how to set it up.
There are several ways to install SSL. We recommend the following three ways in particular:
Choose A High-Quality Website Builder That Includes SSL For Free
Install a simple Let's Encrypt SSL certificate yourself. Choose a hosting provider that offers SSL for free in all packages (if you build your site with a content management system like WordPress.org). If you desire a much higher level of security, you will have to pay for an advanced SSL certificate. These differ in price and can be purchased from hosting providers or domain registrars. Unless you run a large online store or handle large amounts of sensitive data, the accessible version of SSL is probably sufficient.
For more details on how to get an SSL certificate for your website, check out our dedicated guide. In just easy steps, we'll guide you through the entire process!
Hacker attacks are the most common cause of data breaches on the Internet, accounting for 61.9% of lost data. Greater than 8 billion records have been lost due to hacker attacks.
Use Anti-Malware Software
The good news is that anti-malware software does the hard work for you, so you don't have to worry about the technical stuff.
There are quite a few different anti-malware programs available. This means that you can tailor your security to the needs of your website and your budget. The security services offered include:
Malware detection and removal
Firewall for web applications
If you don't know what any of this means, that's not a problem – that's what anti-malware software is for!
SiteLock is a world leader in website security and a popular anti-malware software often included in hosting plans.
A good website creator or hosting provider should take care of your website security for you.
These are the security basics for your website and the features you should look out for when choosing a hosting provider. Regardless of whether your provider has built-in tools or offers additional free tools will provide you with welcome extra security.
Great website security begins with a good web host, as explained:
"Webhosting is the foundation of your website. They help you obtain online and often provide additional tools for your website to create a website with the look and feel you want. Quality website hosting providers have protocols to protect WordPress and other content management systems they host, such as automatic security patches and updates. It's the hosting provider's responsibility to maintain their servers and perform the necessary security monitoring."
Make Your Passwords Unbreakable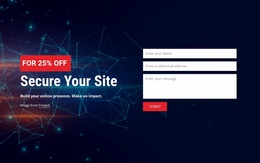 Passwords go to the top. They're so familiar to us that we sometimes forget how important they are. It's easy to overlook the fact that your password is often all that stands between a hacker and your personal information.
Passwords are an essential step and one of the easiest things you can change to increase the security of your website. Spend just 20 minutes today strengthening your passwords, and you'll be on your way to a more secure website.
Of small businesses surveyed said their company had been affected by an attack that misused employee passwords. The typical cost of each attack was just over $380 thousand!
A survey conducted by the UK's National Cyber Security Center analyzed the most commonly used passwords of accounts that have been attacked around the world. A list of the ten most frequently hacked passwords was then compiled if you use any one of the following passwords, you should change them (and change them now)!
Instead of using easy-to-guess phrases, here's what you should do instead:
Combine three random, unrelated, but memorable phrases.
Use a randomly generated sequence of characters.
Don't use recurring passwords – use a password manager to manage all passwords.
Never utilize personal information in your password – that's the first thing hackers will try!
There is a seemingly endless list of password tips, and you should combine some of these tactics to create uncrackable passwords. Once you have your new bulletproof passwords, be careful with them – don't share them, even with friends, and change them regularly (about once a quarter).
Keep Your Website Up To Date
To the top, We are not talking about posting the latest gossip or keeping your visitors up to date on your latest product. This is about the imp of keeping your website software up to date.
If you are using a website contractor, you don't have to worry about this because most builders will handle software application updates and security issues for you. However, if you're using a platform like WordPress, you'll need to stay up-to-date and make updates as needed.
You need to perform updates for your core WordPress software and any plugins you have installed. If you don't, everything can become outdated and vulnerable to bugs, glitches, and, worst of all, hackers with malicious code.
Fortunately is that you can automatically set these updates in your dashboard but it's still worth keeping an eye on it and making sure everything is running smoothly. If your website is outdated, it can have dire security consequences. So it can't hurt to keep an eye on updates.
Get Started Today With Wp Maintenance Service
If you're looking for web hosting providers to help you provide web hosting & expert management for thousands of WordPress websites, we'd be happy to discuss our services. Contact us now for web hosting services and to see how you can get started.
You Might Also Enjoy
Your best list of WordPress maintenance tasks (20 factors)